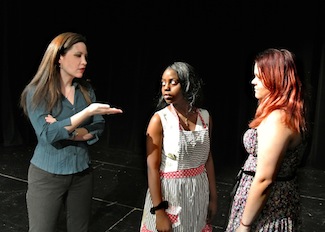 I create a safe, nurturing, non-competitive environment for children to explore the craft of acting and writing; this supportive atmosphere allows students to take risks, develop as artists, and grow as human beings.
I offer private coaching in the following: audition preparation, cold reading skills, monologue selection, on-camera technique, playwrighting, poetry performance, and creating character. My work with my students focuses on the importance of breath, being in the moment, imaging the other, the passionate pursuit of an objective and playing actions to achieve that objective, the pre-beat, the fundamentals of building a character, warm-up technique, and making quick, bold choices and applying them to the work.
Feel free to email me at natasha.yannacanedo@gmail.com or call 646-391-6136 to inquire about acting coaching. I offer private lessons, as well as semi-privates and group classes by special arrangement.